Powering Intelligent Global Payouts
The PayQuicker global payout platform enables companies to grow faster by providing their participants with instant payment and purchasing power – immediately funding more business building and spending activity.
PayQuicker Platform
Instant Pay. Instant Spend. Nothing's Faster.
Flexible pay architecture and UX:
API payout gateway
Instant spend virtual cards
Flexible wallets
Customer branded experience including:
Portal, URL, and sign in
Prepaid debit cards
Flexible wallets
Communications and notifications
Client dashboard
Custom payee support
Leverage existing systems with easy API integration
Full program management
Single-point integration for global issuance
Turnkey platform for B2B and B2C applications
Funds are immediately available to spend:
Branded debit Cards
Instant virtual Cards
ATM cash
Bank transfers
Mobile wallets
Spendback
Card to card
Admin dashboard provides system-wide data and custom reporting:
Data reporting on all platform activities, measures, and metrics
API integration for reports
Guaranteed SLAs and uptime performance
Top-notch flexible configuration:
Countries and currencies
Spendback
Payee to payee
Loyalty and rewards
Charitable donations
Payouts OS
Introducing First in-market Payout Orchestration Platform
The quickest and most cost-effective way to send payouts to businesses and consumers globally.
Enables companies to integrate into a single API to determine in real-time the quickest and most cost-effective way to send payouts to individuals across different markets, saving time and efficiency for HR, treasury, and technology teams.
Payout parameters are established by the client, such as desired funding currencies, preferences for optimal cost or speed, and beneficiary payout methods. Payouts OS then uses routing intelligence algorithms to compare prices, routes, currencies, and payment methods to deliver an optimized global payout route.
Turnkey integration with single REST API that plugs into multiple banks & global payment rails
Pay to 200+ countries, 40+ currencies
Secure, PCI-compliant payouts
Why PayQuicker?
Our easy-to-use, easy-to-love customizable features become our client's competitive advantage.
PayQuicker empowers businesses to payout as frequently as desired at no charge per transaction.
Each payee is issued an individual insured bank account and branded debit card, allowing payments in local currency, bank transfers, and multiple spend options.
Efficiently verify identity and onboard payees with end-to-end secure business accounts, shifting the burden for KYC, security, and compliance to our team of experts.
Reduce staffing requirements for handling payment questions and inquires with our dedicated support via phone, live chat, and email.
Reduce data breaches, money laundering, fraud, and other business risks with our comprehensive 24/7 oversight.
Who Uses PayQuicker?
PayQuicker has universal solutions that benefit a wide variety of industries requiring mass payouts to their participants.
Business Types
Departments & Roles
Don't Just Take Our Word For It
Learn how our clients benefit from PayQuicker with fast and easy global payouts.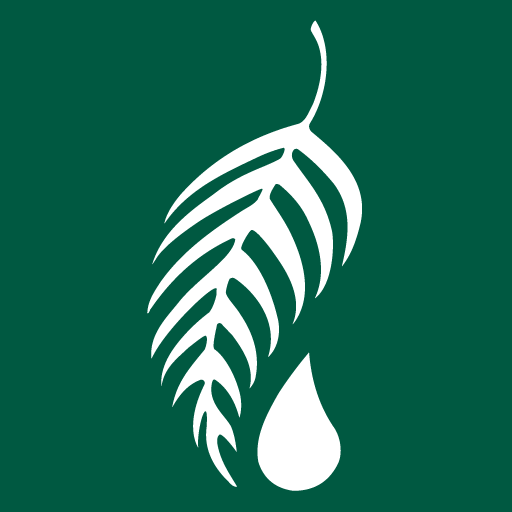 Melaleuca
Jake Mangum, Vice President, International
"In my role, I have the opportunity to work with many suppliers, vendors, and other third-party providers. I can honestly say that Crystal Holtzendorff and Nicole Kessler from PayQuicker have been among the very best. They are kind, attentive, responsive, and willing to step in and get their hands dirty when needed. Their turn around time has been on point and their communication has been flawless."
RxHacker Pro
J.D., CEO
"PayQuicker has provided a wonderful solution to my growing payroll! Not only have the expenses due to processing been decreased considerably when compared to more conventional payroll systems, their implementation and integration procedures are second to none. Crystal, Steve and Nicole have turned, what can be a stressful process, into a seamless and easily managed experience. Kudos to their wonderful team!"
Nice & Bella
Maritza Garcia, Accounting
"Nice and Bella provides jewelry to hundreds of independent distributors in USA. It's important for us to be sure that our distributors receive their commissions on time. PayQuicker has been our trusted partner for the last 3 years. They are always there to assist us in an efficient and professional manner. Thank you PayQuicker. We are grateful for your service and assistance."
Traci Lynn Jewelry
Dr. Traci Lynn Burton, CEO & Founder
"How do you spell relief? P–A–Y–Q–U–I–C–K–E–R !"
Origami Owl
Kathryn Dunn, Controller
"The support and attention we receive from PayQuicker is unparalleled. Their attentiveness to our needs along with their willingness to help make our Designers happy is very refreshing. Being able to have a partner that I can confidently put my trust in to work directly with our Designers and internal staff members makes me feel like they are an extension of our internal team. We have definitely chosen the right partner with PayQuicker."
PayQuicker Resource Center
Read the latest news and articles about the global payouts industry.