Disbursements & Stipends


Instant Payout Solution

Enterprise corporations can instantly pay disbursements and stipends anywhere in the world, in local currency, via secured bank accounts with prepaid debit cards, virtual cards, or mobile wallets.
Streamline Disbursement Process
Corporations today are eager to strengthen their payout strategy in order to streamline their payment processes and reduce costs. PayQuicker reduces manual processing and empowers enterprise corporations to focus on building their business. Eliminate the need for printing and mailing checks with our disbursement solution that instantly sends secure payments to your payees anywhere in the world.
Payments can be accessed through a client-branded online portal and mobile app, where funds can be spent using multiple flexible options or transferred to a personal bank account. Payees can spend their funds anywhere in the world via a branded debit card, virtual card, or their mobile wallet through tokenization.
Make your payout process your competitive advantage.
Expense Management Solution
Plug into our turnkey solution and let PayQuicker manage your disbursements, stipends, and expense reimbursements.
Our global payout platform offers the fastest, most secure, fully compliant, and seamless solution all through a single point of integration. Enable your finance team to focus on cash flow management while we take care of the back-end payout process.
Our fully customizable reporting tools provide detailed data on all platform activities, measures, and metrics.
Effortlessly integrate with our APIs to receive transaction and reconciliation reports.
Remit disbursements, stipends, and reimbursements anywhere in the world in local currency
Implement easy API integration with current systems
Reduce overhead costs with our upfront and transparent fees
Provide payees with individual, secured accounts using just names and email addresses
Eliminate need to manage sensitive bank information.
Automatically alert payees of payment status
Why PayQuicker?
Clients of all sizes benefit from our easy-to-use, value-added features.
Increase Payout Frequency
PayQuicker empowers businesses to pay disbursements and stipends in real-time or as often as desired at no charge per transaction. Funds are immediately available to access and spend!
Global Payout Network
Issue disbursements and stipends to payees anywhere in the world. The PayQuicker platform pays in 214+ countries with our single-point, multicurrency payment gateway.
True Banking Platform
PayQuicker issues each payee an individual insured bank account and branded debit card, allowing multicurrency, bank transfers, virtual cards, and mobile wallet access.
Complete Branding Solution
Businesses can continue to build their brand through a white-label debit card, account portal, and mobile app. PayQuicker offers a fully customizable, client-branded experience which becomes our client's competitive advantage.
Complete Security & Compliance
Our globally compliant secure system, including KYC and GDPR compliance, protects you and your account holders and eliminates the risk of fraud. We handle the liability well beyond regulation requirements so that you don't have to.
Full Risk Monitoring
Reduce your risk with 24/7 real-time account monitoring that quickly identifies potentially fraudulent transactions and notifies account holders immediately.
Multilingual Payout Support
We offer comprehensive multilingual support in 18 languages for account holders around the globe. Our highly trained support team is ready to assist by phone, live chat, or email to ensure all inquiries are acknowledged and resolved.
Tax Services
PayQuicker can manage your automated W9, W8BEN, T4, and 1099 processing with regulatory data for corporate forms and email delivery of 1099 to your payees, saving you time and money.
Don't Just Take Our Word For It
Learn how our clients benefit from PayQuicker with fast and easy global payouts.
Traci Lynn Jewelry
Dr. Traci Lynn Burton, CEO & Founder
"How do you spell relief? P–A–Y–Q–U–I–C–K–E–R !"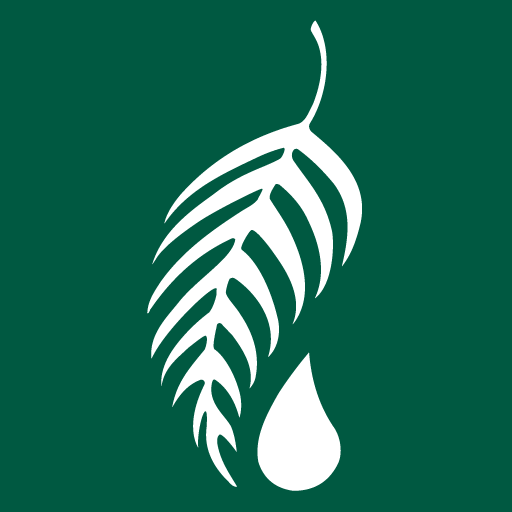 Melaleuca
Jake Mangum, Vice President, International
"In my role, I have the opportunity to work with many suppliers, vendors, and other third-party providers. I can honestly say that Crystal Holtzendorff and Nicole Kessler from PayQuicker have been among the very best. They are kind, attentive, responsive, and willing to step in and get their hands dirty when needed. Their turn around time has been on point and their communication has been flawless."
GXVE Beauty
Adam Rekrut, CFO
"We hold ourselves to a high standard of service to both our customers and our brand ambassadors, which is why working with an esteemed payments partner like PayQuicker was a natural choice."
RxHacker Pro
J.D., CEO
"PayQuicker has provided a wonderful solution to my growing payroll! Not only have the expenses due to processing been decreased considerably when compared to more conventional payroll systems, their implementation and integration procedures are second to none. Crystal, Steve and Nicole have turned, what can be a stressful process, into a seamless and easily managed experience. Kudos to their wonderful team!"
Ultimate Gig: Flexibility, Freedom, Rewards
John T. Fleming, Author
"Paying quicker is a very important component of what has made the gig economy so appealing. We wanted specific descriptions of how payment systems work. Beldham and Dworaczyk [of PayQuicker] were the experts we were looking for, and they provided us with specifics."
PayQuicker Platform
Instant Pay. Instant Spend. Nothing's Faster!