Gig Economy


Instant Payout Solution

Instantly pay on-demand gig workers and influencers anywhere in the world, in local currency, via secured bank accounts with prepaid debit cards, virtual cards, or mobile wallets.
The Gig Economy is Fueling a New Workforce
By 2023, more than half the domestic labor force in the United States either will be involved in gig work or will have worked independently during their careers. In this global Gig Economy, on-demand and freelance workers are in a position to be choosy. With the desire for flexibility and freedom on the rise, the workforce demands fast and frictionless payouts.
Pay Gig Workers and Influencers Instantly
PayQuicker global payout platform offers the fastest, most secure, fully compliant, seamless solution all through a single point of integration.
Your gig workers and influencers represent your company's brand while driving awareness and sales for your clients. Provide instant payouts with low transaction fees and flexible spend options to keep your workforce happy and thriving. Our customizable solutions support payouts as frequently as desired — even hourly!
Paying your gig workers and influencers faster helps to grow your business by increasing participation, retention, and loyalty.
Make your payout plan your competitive advantage.
Why PayQuicker?
Gig economy platforms benefit from our easy-to-use, value-added features.
Increase Payout Frequency
PayQuicker empowers you to pay your gig workers in real-time or as often as desired at no charge per transaction. Funds are immediately available to access and spend!
Global Payout Network
Paying and issuing cross-border in local currency is perfect for gig economy platforms that are global or are planning expansion. The PayQuicker platform pays in 214+ countries with our single-point, multicurrency payment gateway.
True Banking Platform
PayQuicker issues each gig worker an individual insured bank account and branded debit card, allowing multicurrency, bank transfers, virtual cards, and mobile wallet access.
Complete Branding Solution
Gig Economy Platforms can continue to build their brand through a white-label debit card, account portal, and mobile app. PayQuicker offers a fully customizable, client-branded experience that becomes our client's competitive advantage.
Complete Security & Compliance
Our globally compliant secure system, including KYC and GDPR compliance, protects account holders and eliminates the risk of fraud. We handle the liability well beyond regulation requirements so that you don't have to.
Full Risk Monitoring
Reduce your risk with 24/7 real-time account monitoring that quickly identifies potentially fraudulent transactions and notifies account holders immediately.
Multilingual Payout Support
We offer comprehensive multilingual support in 18 languages for account holders around the globe. Our highly trained support team is ready to assist by phone, live chat, or email to ensure all inquiries are acknowledged and resolved.
Tax Services
PayQuicker can manage your automated W9, W8BEN, T4, and 1099 processing with regulatory data for corporate forms and email delivery of 1099 to your workforce, saving you time and money.
Don't Just Take Our Word For It
Learn how our clients benefit from PayQuicker with fast and easy global payouts.
RxHacker Pro
J.D., CEO
"PayQuicker has provided a wonderful solution to my growing payroll! Not only have the expenses due to processing been decreased considerably when compared to more conventional payroll systems, their implementation and integration procedures are second to none. Crystal, Steve and Nicole have turned, what can be a stressful process, into a seamless and easily managed experience. Kudos to their wonderful team!"
Nice & Bella
Maritza Garcia, Accounting
"Nice and Bella provides jewelry to hundreds of independent distributors in USA. It's important for us to be sure that our distributors receive their commissions on time. PayQuicker has been our trusted partner for the last 3 years. They are always there to assist us in an efficient and professional manner. Thank you PayQuicker. We are grateful for your service and assistance."
Origami Owl
Kathryn Dunn, Controller
"The support and attention we receive from PayQuicker is unparalleled. Their attentiveness to our needs along with their willingness to help make our Designers happy is very refreshing. Being able to have a partner that I can confidently put my trust in to work directly with our Designers and internal staff members makes me feel like they are an extension of our internal team. We have definitely chosen the right partner with PayQuicker."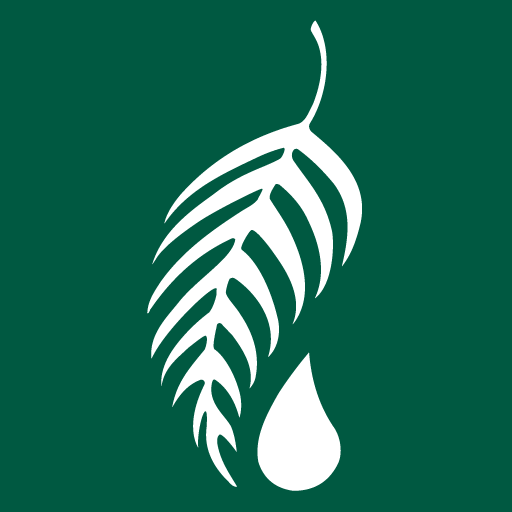 Melaleuca
Jake Mangum, Vice President, International
"In my role, I have the opportunity to work with many suppliers, vendors, and other third-party providers. I can honestly say that Crystal Holtzendorff and Nicole Kessler from PayQuicker have been among the very best. They are kind, attentive, responsive, and willing to step in and get their hands dirty when needed. Their turn around time has been on point and their communication has been flawless."
Ultimate Gig: Flexibility, Freedom, Rewards
John T. Fleming, Author
"Paying quicker is a very important component of what has made the gig economy so appealing. We wanted specific descriptions of how payment systems work. Beldham and Dworaczyk [of PayQuicker] were the experts we were looking for, and they provided us with specifics."
PayQuicker Platform
Instant Pay. Instant Spend. Nothing's Faster!